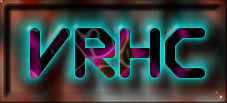 Veberöd RollerHockey Club
Anno 1994-10-26 VRHC

This is the official homepage of the first roller hockey club ever in Sweden. So we feel the responsibility to inform people not only what happens in our club but also in the rest of Sweden or why not the world, well here we go. Enjoy! By the way, we need a logo to our club. We are open for any suggestions. Just mail us.

Please notice that this isn´t In-line Hockey. This is genuine Roller Hockey. The sport is over 70 years old and is mostly played in Southern europe, South america and Australia.
The stick is 115 cm long and the ball weight 155 grams. The player wear quad-skates or in-lines, kneepads, shinpads, glove and suspensory.
The keeper wear helmet, chest-,back- and shoulder-vest, gloves, huge shin-pads, skates,suspensor and a stick..