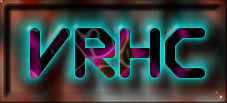 Swedish Championships 1998
Betwen 13-14 of June the second swedish championship in RollerHockey took place in beautyful Kristinehamn in Värmland. The rink was made of concrete and was specially build for the championships of a cost of 400.000 sek. Visiting the championships were portugiese coach Jorge Puleta and General Sekretaire of CERH Carlos Graca.

8 teams battled for the title and Veberöd ended up in the toughest group with KOSA Sandviken, Nässjö and the hosts Kristinehamn.
Our first match we won on walk-over due to a mishap in the second team from Nässjö. But in the second game we faced KOSA Sandviken, a team consisting of player who earlier this year had played the final in the Swedish Championships of bandy aswell as in the swedish bandy nationalteam. We won the game with 3-1 after a great effort from our goalkeeper Patrik Svensson.
On the second day we started of facing Kristinehamn. After a nervous start, were K-hamn took the lead, we worked us into the game and finally won with 6-3, after five goals from Daniel Nilsson.
The final was against IF Boltic from Karlstad;Värmland, one of the best clubs ever in the history of swedish bandy. Boltic got a grip of the match fast, and also made the first goal. In halftime the score was 2-1 to Boltic.
When the second half begun, we had no chance to keep up with Boltics´ play, we were the smaller team in this match and lost the final, for the second year in row, with 5-1.

For furter information about standings and results of the championships go to the Worldhockey site.
If you want to know more about Bandy, go to the Swedish Bandyfederation site.